Who Else Wants To Create An Instagram Tribe?
Want to create an Instagram Tribe?
Looking to find an Instagram Tribe or community to vibe with?
In this article, you'll discover how to leverage the power of hashtags to find or build an Instagram tribe that fits with your brand.
If we do an objective comparison of all the major social media (Facebook, Twitter, LinkedIn, Snapchat an Instagram) in terms of community engagement, Instagram comes on top as the number social media platform for engagement.
If you have a business and you social media as one of your marketing strategy, then I am pretty sure you have encounter posts talking about building your community or finding your tribe. But what exactly does this term stand for? According to Wiki definition:
The term tribe or digital tribe is used as a slang term for an unofficial community of people who share a common interest, and usually who are loosely affiliated with each other through social media or other Internet mechanisms. The term is related to "tribe", which traditionally refers to people closely associated in both geography and genealogy. Nowadays, it looks more like a virtual community or a personal network and it is often called global digital tribe. Most anthropologists agree that a tribe is a (small) society that practices its own customs and culture, and that these define the tribe. The tribes are divided into clans, with their own customs and cultural values that differentiate them from activities that occur in 'real life' contexts. People feel more inclined to share and defend their ideas on social networks than they would dare to say to someone face to face. For example, it would be ridiculous to 'poke' someone in real life.
When you find or create an Instagram tribe that fits your brand like a pair of glove, your community is then a marketing gold.
How do you find a community or an Instagram tribe that fits your brand?
The easiest way to do this is through hashtags.
For instance, if you sell weight-loss products, searching #weighloss will give you several other relevant hashtags such as #weighlossjourney, #weighlosstransformation, #weighlossgoals, and #weighlossbloger.

As you can see, all of this hashtags are large, by selecting one and creating a new search you can then find more specific hashtags. For example by selecting #weighlossjourney will yield you the results such as #weighlossjourney2016, #weighlossjourney2017, #weighlossjourney2018, and #weighlossjourneyuk. See image below.

You next step in the process of building your Instagram tribe is to search for people who frequently use these hashtags. Then follow them and engage with them daily by commenting and liking their posts.
Once you start this process, you will start noticing other people showing up frequently on the same accounts. Follow them, like, and comment on those accounts as well, and before you know it, your Instagram tribe is developing.
You can solidify your relationship by sending direct message to introduce yourself and your business. Since you are just meeting, please refrain from making a sales pitch. Let the relationship mature organically and tell them how much you enjoy the conversation you've had.
Once you are in a community, certain influencer and brands may rise to the top.  These accounts are excellent to engage with because the audience you are trying to reach sees these accounts often. Engaging daily, liking, commenting, leaving thoughtful or funny comments on an influencer or big brand accounts can help boost your following and even lead to a relationship with that influencer or big brand.
if you cannot find a relevant Instagram tribe that you are seeking, then it is time to create your own. First thing you need to do is to run a contest or campaign asking people to submit a photo or video that goes with your hashtag. For example if you are personal trainer, you could ask  people to summit a picture or video of their best workout of the day using the hashtag #bestworkoutotd. People love challenges like this because it provides post inspiration and an excuse to show off their workout. Keep checking the hashtag for submissions, and thank everyone for participating. The next step is to follow them, and keep coming back frequently, commenting and liking their pots. All of a sudden, an Instagram tribe is forming.
The  most important thing to take away while implementing any of these method is the engagement. The more you engage with other people's posts, the more they will engage with yours. Tribe members eventually get to know each other on a deeper level by watching for those special posts every day.

What are you take on this article? Feel free to share it with me in the comment session below.
Did This Aid You? If so, don't forget to leave a comment and share it on Facebook with your Network
P.S.: If You're struggling with Lead generation for Your Business, I recommend You check out this System below:
ATTRACT BUYERS TO YOU!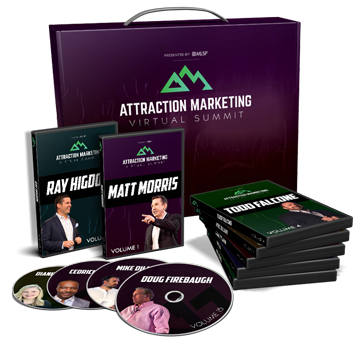 Uncover the Greatest Secret of the Top Earners to ATTRACT MORE LEADS, Customers, Clients, Sales and Sign-ups in 24 Hours!
If you enjoyed this post on Who Else Wants To Create An Instagram Tribe? Re-Tweet and comment please.