New Secret Formula To Create Your Customer Avatar
Want to create your customer avatar?
Want to create your customer avatar? Have you considered identifying who your ideal customers or clients are?
In this article you will learn the secret formula to create your ideal customer or client avatar by simply answering four basic questions.
What Is A Customer Avatar?
First let us start by defining a customer avatar.
A Customer Avatar:  is an imaginary  character that represents your ideal prospect. When created, it will help you understand the motivating beliefs, concerns and secret desires that influence your customer's purchasing decisions.
Often, you will see and hear these terms (Target Market, Buyer Persona, Marketing Persona, Customer Avatar) used interchangeably do not let that confuse you, they all mean the same thing.
When You Market To Everyone, You Market To No One- Diana Khoury Click To Tweet
  Who Is Your Dream Customer or Client?
First question you should ask yourself is "Who do I really want to work with?" Most of the time we start  with a product idea, and forget  to see who we want our clients, customers, associate, even vendors to be. The reason this is so important is, you are going to be spending a lot of time with people. You will probably spend more time with them than you do with your family. With that being said, you do not want to get stuck working with a client or customer that you can stand-not a healthy relationship. So you need to know how to identify your target market.
A couple of years back, I was working with a client of mine that had a home business.  She wanted an online presence for her business, and she also wanted to start doing some social media marketing. I gave some ideas, and some resources that were available to her to start using. She also wanted a website to sell her products online. This was frustrating situation for me, because she does not have a basic knowledge of WordPress, she could not post the pictures on her website, and she wanted me to do all that work for her but she was not willing to pay the fee I was going to charge her. I will spend hours explaining the same thing over and over. I was cringing every time my phone ring and I see her name.
That is not her fault, I should have targeted a client that already have all these in place, but was struggling with get leads, traffic, sales, more exposure. Some one that knows the meaning of these term: CRM, Leads, Leads capture page, Autoresponder, Funnel, Traffic…etc You get the point.
4 Easy Questions You Should Ask Yourself When Creating Your Customer Avatar:
So, to help you answer the  question "Who Is Your Dream Customer or Client" you need to ask yourself these four questions and answer them:
Who are my dream client or customer?
What do they look like?
What are they passionate about?
What are their goals, dreams, and desires?
Please, do not rush through this process. Time the time and really think deep about these. When I learned this secret formula and started creating my customer avatar, I had to think about my personal values, desires, goals , and passion to help w=me answer this questions. Figure it would be great if my dream customer or client share the same vision, passion, and values as I do-we could be working harmoniously, they do not necessarily have to.
Once you list all the answers, you can now go ahead to create your customer avatar. You need to create two customer avatars: one repenting the men you want to work with, and the other representing the women you want to work with. Now give a name to each avatar like John & Judy. Next write down everything you know about John and everything you know about Judy.
What you need to do next, head over to Google,  and type in the name of each avatar and in matters of minutes you will come up with a picture of each one of them. What I did is, I print the pictures of my avatars and hung them in my office that way I can physically see them. There is a difference when you a fuzzy picture of your customer avatar in your mind versus seeing a physical clear pictures of them. It is more real, and the goal it to make them real as they can be. After all they represent real people with problems that you are planing on solving.
I hope you find this article very helpful, and I hope you  create your customer avatar now that you are armed with enough information. It is never too late to go back and lay down this crucial foundation for your business.
What are you take on this article? Feel free to share it with me in the comment session below.
Did This Aid You? If so, don't forget to leave a comment and share it on Facebook with your Network
P.S.: If You're struggling with Lead generation for Your Business, I recommend You check out this System below:
ATTRACT BUYERS TO YOU!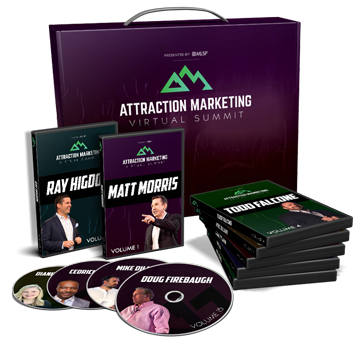 Uncover the Greatest Secret of the Top Earners to ATTRACT MORE LEADS, Customers, Clients, Sales and Sign-ups in 24 Hours!
If you enjoyed this post on New Secret Formula To Create Your Customer Avatar, Re-Tweet and comment please.