Facebook Marketing Secrets: What Content To Post?
Are you struggling with your Facebook Marketing?
Do you often have  trouble finding or knowing the right kind of content to post on Facebook to reach your target audience?
In this article, you'll discover not only the quality content to post, but also how to increase your engagement on your posts.
"Traditional marketing talks at people. Content marketing talks with them." – Doug Kessler Click To Tweet
Mark Zuckerberg, Cofounder, Chairman and CEO of Facebook announced on January 11th 2018 that once again Facebook news feed algorithm will be changing to prioritize content from "friends, family and groups."
This news, sent a shock wave through out the marking industry. This change not only affect home based business owners  that rely on Facebook marketing for their revenues, but also big corporations as well.
In the next few months as this new algorithm roll out, businesses with see a significant drop in their organic reach. Users will be spending less time on the platform. If you are like most of the marketers that use Facebook marketing, you probably asking yourself what do you need to do or what type of content you need to post so that you stay relevant to your target audience.
Do not despair, by the time you finished reading this article you will be armed with the latest Facebook marketing secrets to keep engaging your target audience.
First let me share some Facebook statistics and fun facts with you:
As of January 1, 2018 the total number of monthly active users reached 2.072 billion.
56% of online Seniors age 65+ are Facebook users, and 63% are between age 50-64.
72% of online users of income more than $75K are on Facebook.
Every 20 minutes, 1 million kinks are shared, 20 million friend requests are sent, and 3 million messages are sent
More than 83% of daily active users are outside the US and Canada the number has grown from 75% in previous year which goes on to show the increased growth in rest of the world.
The Facebook like button has been pressed 1.13 trillion times.
Before you decide to write off Facebook marketing, consider those numbers above.
Facebook Marketing Secrets-The Quality Content To Post:
The Don'ts:
No games
No spam
No company product placement
No bashing or spreading negative news about your job or other companies
No "engagement-bait" ( COMMENT on this post if you like basketball)
No tagging people who are not in your images.
FREE, HOT OFF THE PRESS, 1 Hour and 45 Minutes with THE best FaceBook Marketer on the planet showing you ONE thing: How to

Avoid the

#1 Most DANGEROUS FaceBook Mistake

that Guarantees you Lose Your FB Privileges and Gets YOU thrown in the FaceBook Slamme

r!
The Dos: best ways to get around the new algorithm
Comment on 10 people ( that you have not spoken in a while) per day for engagement. No short comments, put some thoughts into it. Facebook will notice that you are engaging with more people, thus more people will be exposed to your contents.
Post 2-3 times per day The post can be fun, personal lifestyle, or generic value.
1 post per day – effortless promotion of your business (no company names) Facebook Lives work best for this.
Create more Facebook Live videos. According to Zuckerberg "live videos often lead to discussion among viewers on Facebook—in fact, live videos on average get six times as many interactions as regular videos." If you have not yet invested time and energy into posting live videos on Facebook, you are missing out
Post Images: you can post events pictures (do not post your company name), lifestyle (pictures of your team if available), quotes (get personal with your quotes, share with your audience how the quote resonates with you personally)
Verbal (Typed text): create curiosity (thought-provoking, humor, quotes, and uplifting personal story)
Plain post: for example Man oh Man ! I just finished reading the book on how to generate leads in your sleep, and I took some copious notes. I thought about doing a FB Live with my notes. Would that be of interest to you?
To close, follow these Facebook marketing secrets when posting quality content:
Friends and Family first
Your feed should inform
Your feed should entertain
Your feed should welcome all ideas
Be authentic
You control your experience
Constant interaction
What are you take on this article? Feel free to share it with me in the comment session below.
Did This Aid You? If so, don't forget to leave a comment and share it on Facebook with your Network
P.S.: If You're struggling with Lead generation for Your Business, I recommend You check out this System below:
ATTRACT BUYERS TO YOU!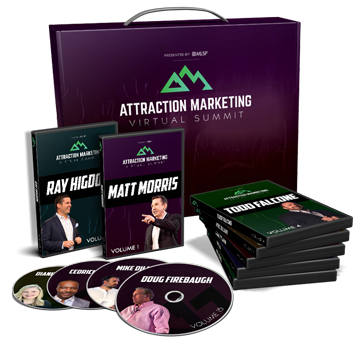 Uncover the Greatest Secret of the Top Earners to ATTRACT MORE LEADS, Customers, Clients, Sales and Sign-ups in 24 Hours!
If you enjoyed this post on Facebook Marketing Secrets: What Content To Post? Re-Tweet and comment please.