Facebook Messenger Marketing: 9 Reasons You Need To Start
Do You want to communicate with your ideal customers via Facebook Messenger marketing?
Are you wondering why you should invest in Facebook Messenger marketing?
In this article, you will discover why investing in Facebook Messenger Marketing is so important.
If you haven't realize it yet, we are now ridding a huge wave in digital marketing now. We are still in the early stage of messenger marketing and chat bot. For Business owners, marketers or pretty much anyone who wants to communicate with others humans, this is a huge opportunity. 
To be quite honest, this is the biggest wave, biggest growth in business or digital marketing since email marketing. 
So why this is such a big of deal? 
Before we dig deep in the why, let's take a trip down memory lane.
This messenger marketing thing , is not a new concept. 
Instant Messaging: the act of being able to instantly communicate with someone back and forth, in a  threaded message conversation did started in the early 90's.  Yes, Instant messaging has been around since the 90's. 
Who still remember  AOL Instant Messaging (AIM)? I still remember pooping those AOL free 60 days discs in my PC and have access to internet and start instantly communication with someone on the other side of the globe. I found it so cool. Before the internet they way we made new friends and communicate with them was via snail mail. I remember growing up in Togo (West Africa), they way we made, and communicate with new friends  were through snail mail. There was no Facebook or Snap chat. We sent a letter and you had to wait 30 days or more to get  a reply back. 
Then came the mobile phone, emails, but people still do not respond to emails instantaneously like in messenger. It is ok to wait a day or a few days to respond to an email. But with instant messaging, the expectation is if you're online in messenger and someone send you a message, you should instantly respond to it.
We have been instant messaging as human over 20 years now. Facebook Messenger launched in 2011, so it has been around bout 7 years now. Comes 2016 we were given  the opportunity to "market" on the platform. In 2016 when Facebook started allowing developers to build bots on the platform is really when this became a true marketing opportunity. It is less than 2 years now, so we are still in the early phase of this journey. The importance of Facebook Messenger marketing is not about selling chat bot, and it is not even about the platform itself. The reason this is so huge is best portrayed by this quote:
"Engage with the conversation your audience is already having where they want to have it!"-Unknown
Click To Tweet
Facebook Messenger is a platform where billion of people already having conversation everyday. So as a business owner, as a marketer you should be marketing where your target audience is congregating everyday.
Here are some cool facts:
 Image credit: Facebook
1.3 billion of people are currently communicating each month Facebook Messenger. No matter what product or services you sell, your ideal customers are on Facebook Messenger. The biggest reason Facebook Messenger marketing is so important, it is because that is where people are congratulating.
This graph below from TechCrunch shows how fast the Facebook Messenger platform  is generating users.
9 Reasons Why Facebook Messenger Marketing:
Email is crowded: I am not saying email marketing is dead. It is still very effective, but if you compare Facebook messenger marketing to email marketing, email marketing is very crowded. Almost every business now has an email list, and they are regularly sending email everyday to prospect and customers. Now there are tools that will filter promotional emails out of your inbox.

 

People are tired of "opting in" on a landing page ( and if they do, they may never engage with you): I am not saying this practice is no longer valid, but consumer are getting tired.
Opting into messenger is way easier than email: messenger function is the same way as email, because you are able to build a list. For people  to join your email list,  they will have to fill out some information on a leads capture page. In messenger, for someone to become a subscriber to your list, they will just need to interact with you on messenger.
Effortless for the end-user: it is easier for you to build a list.
Facebook Ads are cheaper: because you are staying in the Facebook ecosystem.
Completely mobile optimized: you do not have to worry about your landing page showing funky. Messenger is a mobile app, so your ads are mobile optimized.
GET FREE LEADS WITH FACEBOOK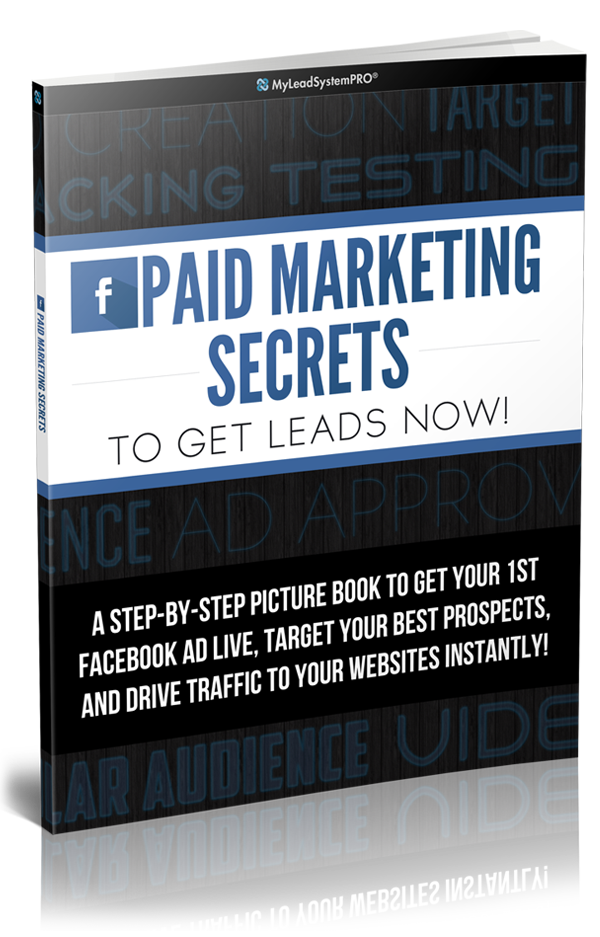 FREE Download: INSTANT ACCESS to a 21-Page PDF Report! Get Fresh Leads & Make More Sales via FaceBook starting TODAY
You get all of their real data and more: When someone becomes a messenger subscriber inside of ManyChat you instantly get some of this person data they gave Facebook ( First and Last name). You can ask for their email address. A lot of fake information are put in landing pages, but when it comes to Facebook Messenger marketing you get your subscriber real data, without them having to input all these information. You then have the opportunity to ask for their email and phone number later, once the opportunity present itself. Once again it is effortless for the user.
Messenger is instantaneous: the customer journey can progress faster. Psychologically, people tend to respond faster to instant messaging or text messaging that email messaging. Customer will interact faster with your brand in Facebook Messenger marketing than through email marking, since they are already conditioned to respond faster to instant messaging.
Building a bot is much quicker: than building a traditional funnel. Build a bot is easier us marketer. It is so easy to set up. You get to build your list faster, build trust faster, and generate sales faster.
Facebook Messenger marketing is conversational, that is the big shift that we have to make as marketer and business owner to take advantage of this big opportunity in digital marketing.
CREATE YOUR 1ST FACEBOOK MESSENGER MARKETING & MANYCHAT CAMPAIGN
FREE DOWNLOAD: Step-by-Step PDF + VID TUTORIAL to Get People Asking YOU About YOUR Business
What are you take on this article? Feel free to share it with me in the comment session below.
Did This Aid You? If so, don't forget to leave a comment and share it on Facebook with your Network
P.S.: If You're struggling with Lead generation for Your Business, I recommend You check out this System below:
ATTRACT BUYERS TO YOU!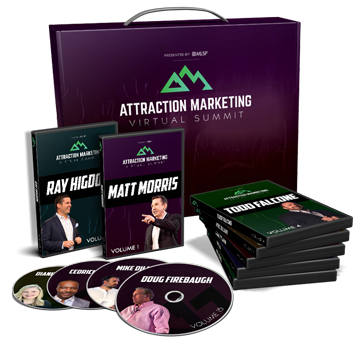 Uncover the Greatest Secret of the Top Earners to ATTRACT MORE LEADS, Customers, Clients, Sales and Sign-ups in 24 Hours!
If you enjoyed this post on Facebook Messenger Marketing: 9 Reasons You Need To Start, Re-Tweet and comment please.