Easy Secret Tips To Help You Locate Your Ideal Customer
Do you want to know where to find your ideal customer?
Wondering where your target market or ideal customer hang out online?
In this article, you'll discover how to locate your Ideal Customer.
In my earlier article I shared how to create your customer avatar, once you are done creating your customer avatar, the next step is to know where to find them.
The questions you should be asking yourself are:
Where can I find my ideal man or woman ( my ideal customer/customer avatar)?
Where do they hang out online?
Are they on Facebook or Instagram?
What groups do they belong to?
What blogs do they read?
 Are they reading the Entrepreneur Magazine or the Cosmopolitan Magazine?
Do they like arts or Sport ?
What other  interests do they have?
Do they like fishing or hunting?
If you do not who you ideal customer is, it will be nearly impossible for you to know where to find them, that is why it is so important to create your ideal customer avatar first, then start working on where to find them.
As I have mentioned on my earlier article do not take this exercise lightly, because this is how you lay a solid foundation for your business.
You have to realize that one of the coolest thing about the internet is the power of congregation. A congregation is a group of people who gather based on their similar beliefs, and values. The internet never sleep. All around the world people are congregating 24/7 non stop on the internet based on their beliefs, values, aspirations, goals, desires, …etc So if you have a perfect product for  soccer players, where will you go to sell? Of course you will target soccer training camps.
You need to understand the power of congregation, and how the internet makes it so easy for savvy  entrepreneurs to tape into that power. Social medias allow people all the world to congregate and discuss almost anything with groups of people who share similar beliefs and values.
Few Places Your Ideal Customer Might Hangout Online:
Instagram
Facebook
YouTube
Snapchat
LinkedIn
Twitter
Tumblr
Pinterest
Forums
For example if you sell products for athletes, body builders,  then you can find your ideal customer in groups or forums that talks about weight lifting techniques, you can follow Instagram  accounts that post content about body building and that have a lot of following. You can use the same strategy for any niche that you are in.
"Think like a customer."-Paul Gillin Click To Tweet
You need to think like your ideal customer. If you were into body building, what types of magazines will you subscribe to (list those magazine and follow them online), or if you where into beauty products and fashion, what magazine will you be reading, which Facebook groups will you be part of?
When you find who your ideal customer is, and where do they congregate, all you have to do is to put your message in front of them. You create an attractive offer (Bait) for them, and you drop the bait where they congregate. This is one of the way to generate leads by the way.
I hope this article helps understand the fundamentals of locating your ideal customer, or target market. Now you know how to create your ideal customer avatar, and where to find them. In a future article, I will be discussing how to craft the prefect, and irresistible bait for your ideal customer.
What are you take on this article? Feel free to share it with me in the comment session below.
Did This Aid You? If so, don't forget to leave a comment and share it on Facebook with your Network
P.S.: If You're struggling with Lead generation for Your Business, I recommend You check out this System below:
ATTRACT BUYERS TO YOU!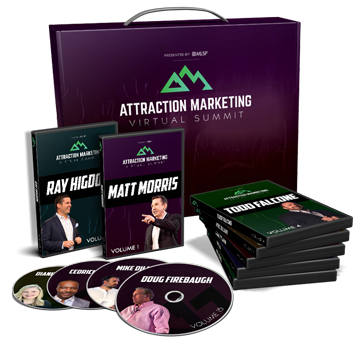 Uncover the Greatest Secret of the Top Earners to ATTRACT MORE LEADS, Customers, Clients, Sales and Sign-ups in 24 Hours!
If you enjoyed this post on Easy Secret Tips To Help You Locate Your Ideal Customer, Re-Tweet and comment please.