Live Stream: 8 Things You Need To Know Before Starting
Are you considering including Live Stream to your digital marketing strategy
Are you interested in doing Live Stream, but just don't know how to start?
In this vlog, you'll learn how 8 things that will help you jump-start your  Live Stream in no time.
The beauty of going live is the tremendous opportunities it opens up to you by getting closer to your audience. You do not need to have a studio, you do not need to learn any video editing software in order to go live. Live stream give you instant exposure to your customer avatar. Watch video below to learn the 8 things you need to know before starting your Live Stream.
Think of live streaming as a window. One that gives your consumers a glimpse into your world and business. - Eleonora Israele @EleonoraIsraele
Click To Tweet
PROS & CONS OF LIVE STREAM
Everything has its pros and cons and Live Stream is no exception to the rule.
Live Stream Pros:
Very Engaging: when marketing on social media, engaging your audience is very important. Well, Live Stream allows you to engage with your audience in a way that recorded videos cannot.
Longer Viewing Sessions: when your audience is watching your recorded video, they can easily pause it and come back to it. Sometimes it might be a week before they do. Busy life right? The downside is, if you are promoting a product it will take a week before you audience can see it. In contrast, it is not easy to pause a Live Stream and come back to it. Therefore, your audience is most likely to stay and watch the Live Stream. Plus the audience can interact with you live.
A Lot Of Streaming Options: Live Stream has taken a life on its own. A lot of social media now are making it available on their platform. Even Google+ now has a live streaming option for its users.
New Revenue Options: another positive side of going Live is, it opens you up to new customers or clients. You can go Live a do a presentation of your product or business opportunity and generate leads. You can be really creative with your Live. So company schedule the same live multiple time a day to maximize their result. Another option is to broadcast your recorded live and  answer question live. You can download my Live Stream Leads PDF to learn how to do that.
Live Stream Cons:
High Speed Internet: you can not go Live on your phone in an area where you do not enough bar on your from your cell phone provider or if you do not have a strong wi-fi signals.
Accessibility: when you go Live you do not have to worry about going to studio with a enough space and setting, but there are others things you need to consider. The big one is what time of the day you need to go Live. If you go Live early in the morning, there are people on the other side of the world who are still sleeping or just waking up. You will need to find out which time zone majority of your audience live in and plan so.
Live Blabs: if you say something that you didn't mean or spill the beans on an upcoming launch or event you cannot take it back, because it is Live. Whatever mistakes you make (Like I did in my Live Stream above) is Live you cannot  edit them.
What are you take on this vlog? Feel free to share it with me in the comment session below.
Did This Aid You? If so, don't forget to leave a comment and share it on Facebook with your Network
P.S.: If You're struggling with Lead generation for Your Business, I recommend You check out this System below:
ATTRACT BUYERS TO YOU!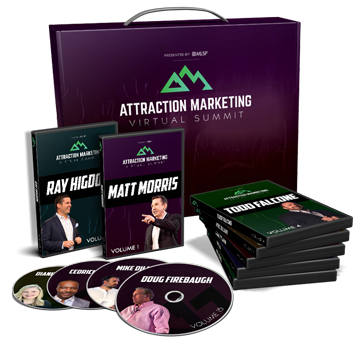 Uncover the Greatest Secret of the Top Earners to ATTRACT MORE LEADS, Customers, Clients, Sales and Sign-ups in 24 Hours!
If you enjoyed this post on Live Stream: 8 Things You Need To Know Before Starting Re-Tweet and comment please.